SONE offers a selection of e-liquid bottles with a focus on safety, quality, and legislative compliance. Our packs are 100% British made at our North East site, with all stages of the production process managed in-house and backed by exceptional customer service.
SONE is a member of the UK Vaping Industry Association: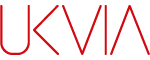 The UKVIA is the UK's leading forum for supporting, developing, and promoting the vaping sector. Being part of this organisation gives us the opportunity to network with those at the front line of vaping, develop our understanding of the market and gain a greater appreciation of the key trends affecting our e-liquid customers.